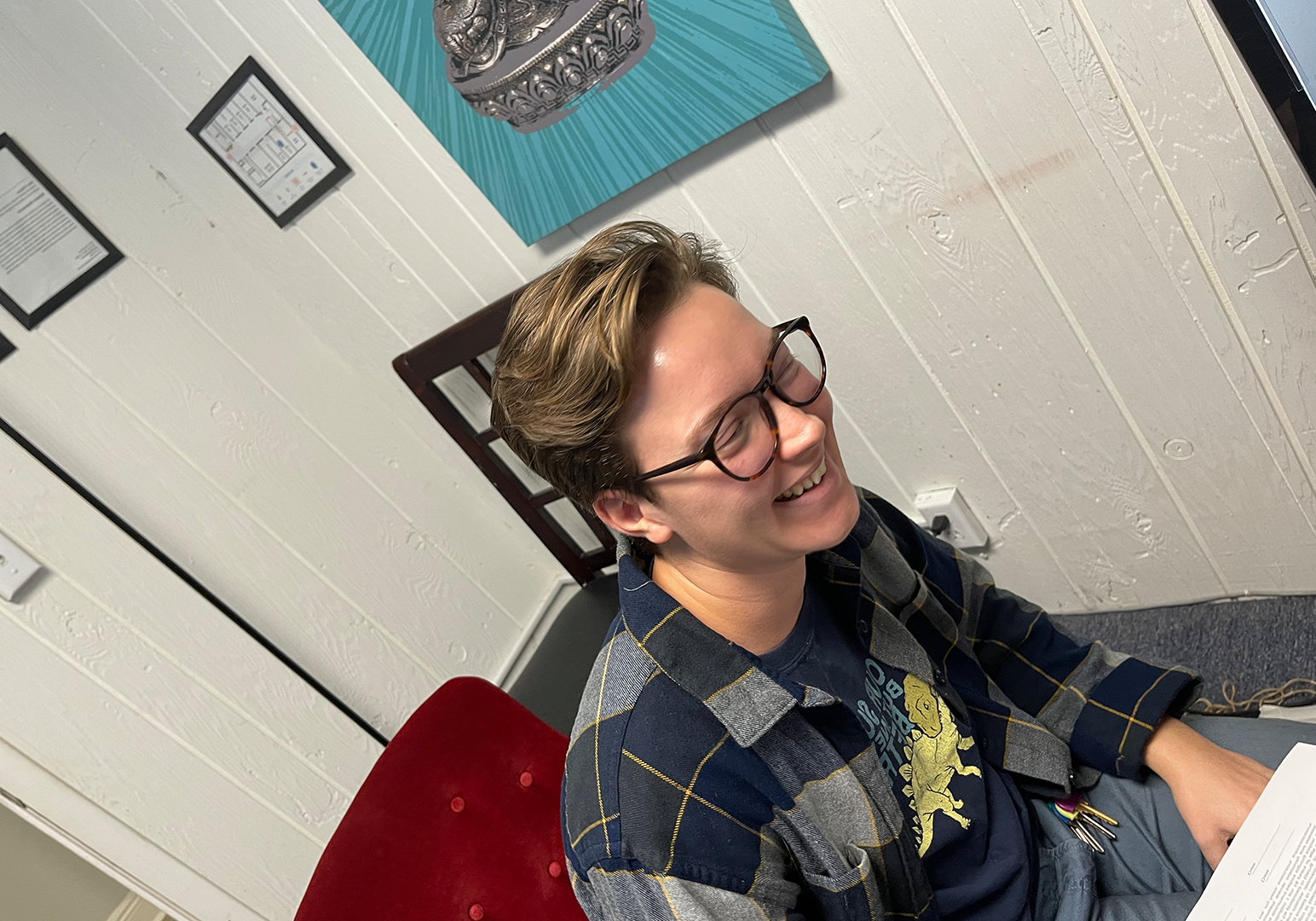 Many people who are LGBTQ+ face various obstacles—starting from a young age—including family rejection for their sexual orientation and/or gender identity, bullying at school and in the workplace, difficulty establishing long-term employment and securing safe, comfortable housing. This could be part of the reason that the LGBTQ+ community has a 20-30% higher rate of drug and alcohol addiction than those who are not LGBTQ+.
In addition to the research that shows that there are higher rates of addiction and alcoholism within the LGBTQ+ community, individuals also report having difficulty navigating the world of substance use treatment.
These troubles are wide-ranging. To start, an individual needs one of the following resources to make treatment accessible: their own insurance coverage, the ability to pay out of pocket or family support that can link them to insurance or the finances necessary. Many LGBTQ+ individuals living in active addiction do not have these key components in their lives. 
The next challenge an LGBTQ+ person might run into is not feeling safe or comfortable sharing about themselves in group therapies. For a gay man, lesbian or bisexual in treatment with a sea of straight people it can be a hurdle to share the secrets of your addiction while feeling it necessary to keep so much of your life private.
Perhaps the person is transgender or gender non-conforming and their pronouns are not being respected. Or, perhaps, no one wants to room with you because they do not respect your true gender, only the one you were assigned at birth. All of these incidents are real and they can retraumatize anyone who is struggling not only with addiction but also with acceptance for who they are. 
While there are definitely treatment centers with staff who care deeply about supporting all clients equally without any judgment, how can the staff affect the way other clients talk to and about someone who is not heterosexual or whose gender does not match the sex they were assigned at birth? 
For these reasons and so much more, Transpire Help was created to provide support for the LGBTQ+ community in recovery.
Transpire Help is a non-profit organization founded in 2016 to assist LGBTQ+ people who are committed to living free from drug addiction and/or alcoholism. We aspire to connect individuals to the care and resources necessary to create a solid foundation for a healthy and fulfilling life in recovery.
We serve as a fundraising organization committed to re-directing financial support to help LGBTQ+ individuals within substance use treatment to be able to afford medications, food, clothes for job interviews and much more. We strive to connect individuals in recovery to mental health services and assist with establishing long-term sober-living housing for the LGBTQ community. 
We are also an outreach and education-based nonprofit. We create resources for clinicians, behavioral health technicians and administrative staff working in the treatment industry to learn how to be good allies to LGBTQ clients at their centers. With our "LGBTQ Cultural Awareness" presentation, we have visited dozens of treatment centers in South Florida.
Currently, we are working on a printed resource guide for LGBTQ clients in detox, treatment and sober living facilities to provide an AA and NA Where & When of LGBTQ meetings in South Florida, as well as contacts for the health centers, spiritual centers and community centers that are LGBTQ-friendly.
In 2018, transgender women and men can apply for financial aid through our micro-grant program towards their transition with support for counseling, hormone replacement therapy (HRT) and name changing processing fees. 
All LGBTQ applicants will be able to apply for assistance with their medications, groceries and job training.
Our website will continue to grow and evolve to be an ever-evolving hub of information! Providing valuable articles, links and LGBTQ+ Cultural Awareness resources for clinicians, family, friends and members of the LGBTQ+ community. Contact us if you'd like to be a contributing writer, editor or researcher for the Transpire Help website. You can email us at: Help@TranspireHelp.org 
Transpire Help is voluntarily-run and operated in service of our community. We would love to hear from you! If you have questions, resources to share, are interested in volunteering (from anywhere in the world!) or donating, please Contact Us today!
---
Get Involved - Help Us Help Others Transpire
As a community-supported non-profit we are ready to respond! Providing resources and care for the LGBTQ+ community in recovery, with 50% of all funds raised going to transgender men and women!