Resources » Health + Happiness
If you have a resource for us to add to this site, please send us an email.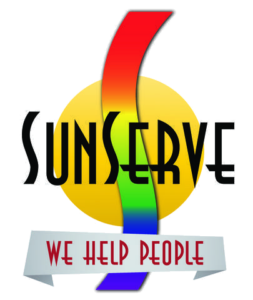 SunServe
SunServe is a nonprofit social services agency serving the lesbian, gay, bisexual, transgender, and questioning (LGBTQ) community in South Florida. SunServe provides high quality, culturally relevant care for all with an emphasis on those in financial need, minorities, youth, seniors, HIV+ persons, and those with life-challenging physical or emotional conditions. We also offer myriad education and training services.
Mission: recognizing that the entire LGBTQ community has the right to quality care, our mission is to provide critical life assistance and professional mental health services with an emphasis on economically disadvantaged, marginalized youth, and senior adults in the greater South Florida metropolitan area.

Care Resource
Care Resource is a nonprofit organization and a Federally Qualified Health Center (FQHC). Care Resource has four facilities, including: Miami-Dade, Little Havana-(Miami-Dade), Miami Beach and Fort Lauderdale. Care Resource provides comprehensive health and support services to address the full health care needs of our pediatric, adolescent and adult populations.
MISSION: Through education, prevention, research, care and treatment and support services, Care Resource improves upon the health and overall quality of life of our diverse South Florida communities in need.

Volunteer Match
Connect with what matters to you - discover a way to give back that's meaningful to you, anywhere.
Why Join VolunteerMatch?
Connect with a cause that needs you.
We have 100,000+ nonprofits around the world
who need your help.
Uncover new volunteer opportunities that matter to you,
wherever you are.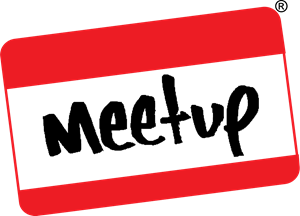 Meetup
Join a movement - Learn to cook - Train for a marathon - Build a mobile app - Hike a mountain  - Practice a language
Meetup brings people together in thousands of cities to do more of what they want to do in life. It is organized around one simple idea: when we get together and do the things that matter to us, we're at our best. And that's what Meetup does. It brings people together to do, explore, teach and learn the things that help them come alive.
For example, people run marathons, thanks to running Meetups. They write, thanks to writing Meetups. They change their careers, thanks to career Meetups. Because at Meetups, people welcome each other. They talk, help, mentor, and support each other – all in pursuit of moving their lives forward.
Get Involved - Help Us Help Others Transpire
As a community-supported non-profit we are ready to respond! Providing resources and care for the LGBTQ+ community in recovery, with 50% of all funds raised going to transgender men and women!